KV2008A combines TFO system on the top and ring on the bottom deck. With the advantages of less occupied space and required labor, lower power consumption and higher twist quality, it's very popular in domestic and overseas markets.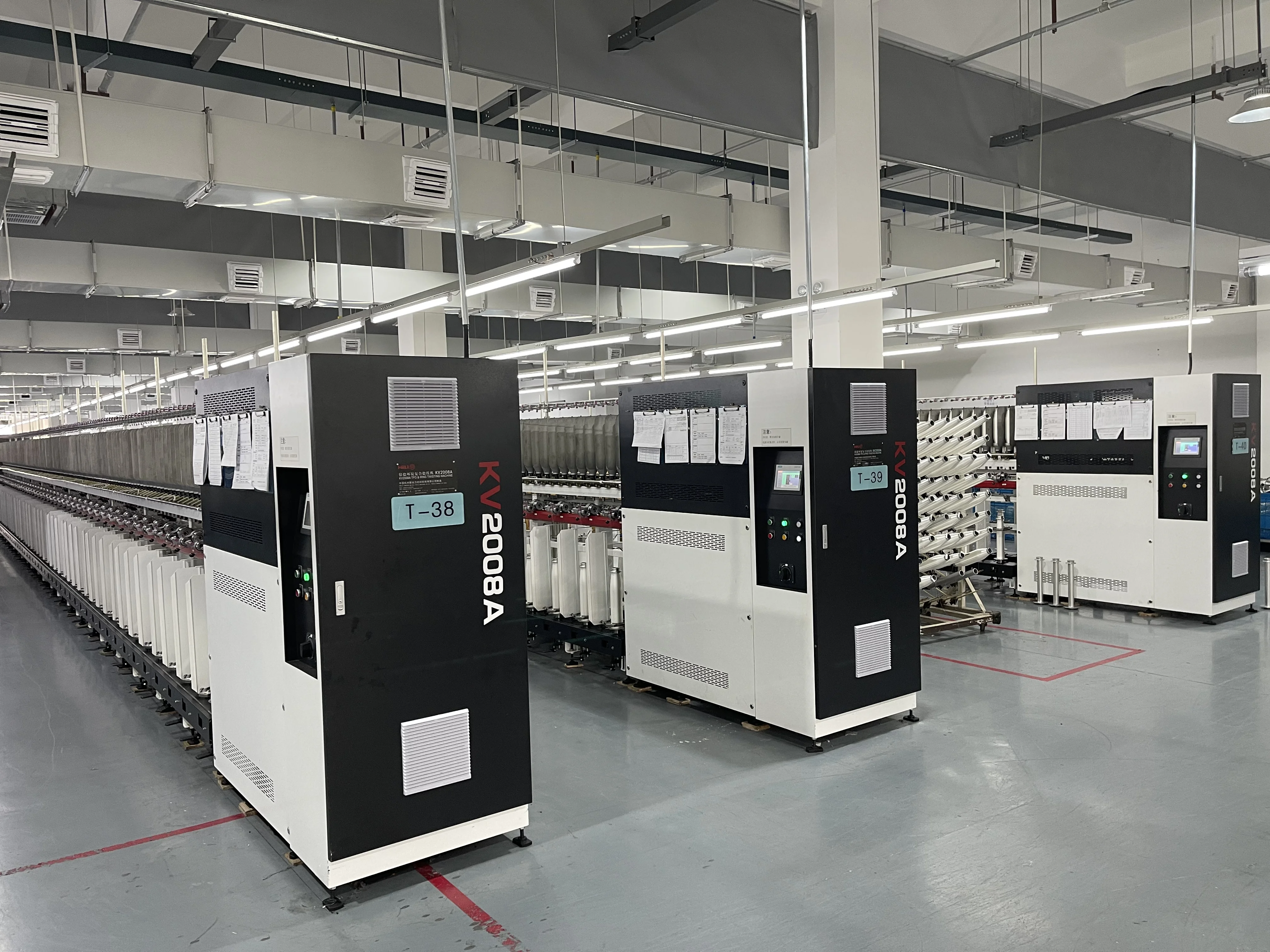 KV2008A TFO+RING TWISTING MACHINE MAJOR ADVANTAGES
※ Less space occupied but high production &quality for final product
With width of 800mm only,friendly for limited workshop space;The exclusive active feed roller and mature running system result in high-class final yarn
※ Low producing cost and wide denier range
The installed power is 21.1kw, actual consumption is appropriately 7.5kw; The machine is flexible to make the yarn specification from 50d to 500d
※Few requested operators
With one row only on the top deck, easier and more safe for operation; Large capacity reduce bobbin change times.
※High quality and low maintenance cost
Main configuration from premium brands, e.g. Siemens touch screen & PLC, to keep the machine in a stable state and with a long service life.

KV2008A TFO+RING TWISTING MACHINE STANDARD VERSION
Driven by tangential belt on top and lower decks(Switzerland brand)