Polyester yarn classification: polyester long fiber and polyester staple fiber
Polyester long fiber
Features: high strength, good filament tube formation, small size, strength, uneven elongation rate, uniform dyeing and so on.
Application: Suitable for high-speed warping machine and high-speed shuttleless loom, directly used for knitting and warp knitting. Widely used in spring Asian spinning, polar fleece, single-sided fleece, golden fleece, mercerized fleece, corduroy, flower dot fleece, warp knitted fleece, warp knitted short fleece, warp knitted striped fleece, warp knitted plain fleece, warp knitted fleece Mesh fabric, warp-knitted mercerized silk, loop velvet, velveteen, five-piece satin, polyester taffeta, mercerized silk, water-jet light spinning (simulated silk), water-jet eight-piece satin, weft Oxford cloth, lattice Oxford cloth, jacquard Curtains, printed curtains and other fabrics.
Polyester fabric is a kind of chemical fiber clothing fabric used in daily life. It is the simplest one among the three major synthetic fibers, and is the trade name of polyester fiber in my country, commonly known as "really good" in China.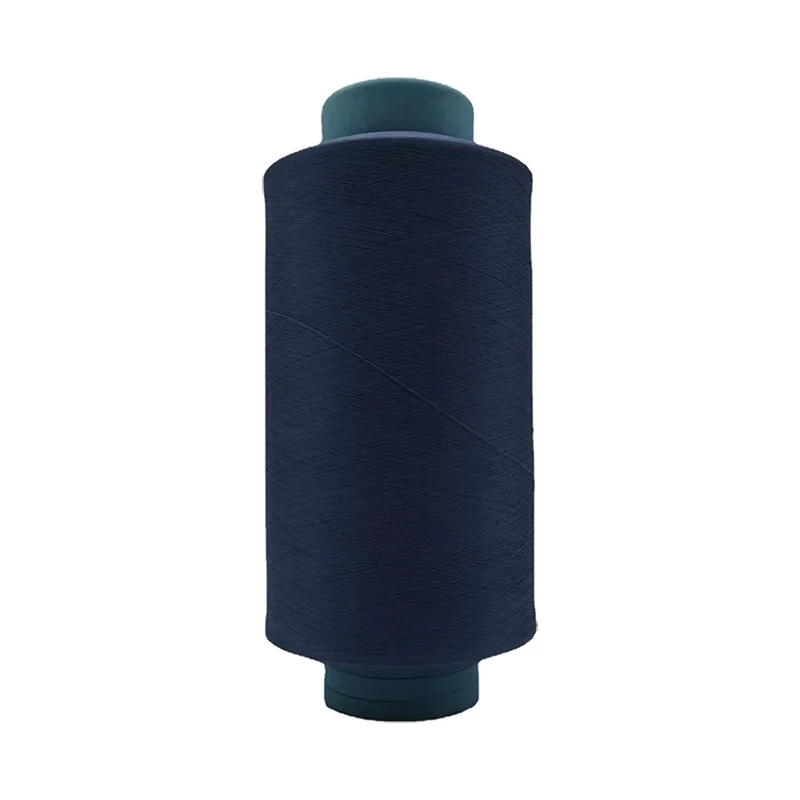 1. Polyester fabric has high strength and elastic recovery ability, so it is wrinkle-resistant and iron-free in use, not easy to deform, and has good dimensional stability.
2. The heat resistance of polyester fabric is very good. It can be said that polyester has the best heat resistance and strong plasticity among chemical fiber fabrics. If it is made into a pleated skirt, it can keep the pleats well without excessive ironing.
3. Polyester fabrics are resistant to various chemicals and have good performance. The degree of damage to it by acid and alkali is relatively small, and it is not afraid of mold or moth, so it is not easy to corrode.
4. The light resistance of polyester fabric is better. In addition to being inferior to acrylic, its lightfastness is better than that of natural fiber fabrics. There is basically no problem in exposing polyester fabric items to the sun, and there is no need to worry about any side effects. Its light fastness behind glass is particularly outstanding, almost comparable to that of acrylic. It is precisely because of the various advantages of polyester fabrics that it is widely used, so it is widely used in the manufacture of clothing and industrial products.
Hangzhou Futureyarn Textile Co., Ltd. is an industry with 15 years of development history. It is a company specializing in the production of polyester yarn, with advanced spinning equipment and experienced employees, and is committed to providing customers with polyester yarn of good quality and reasonable price.